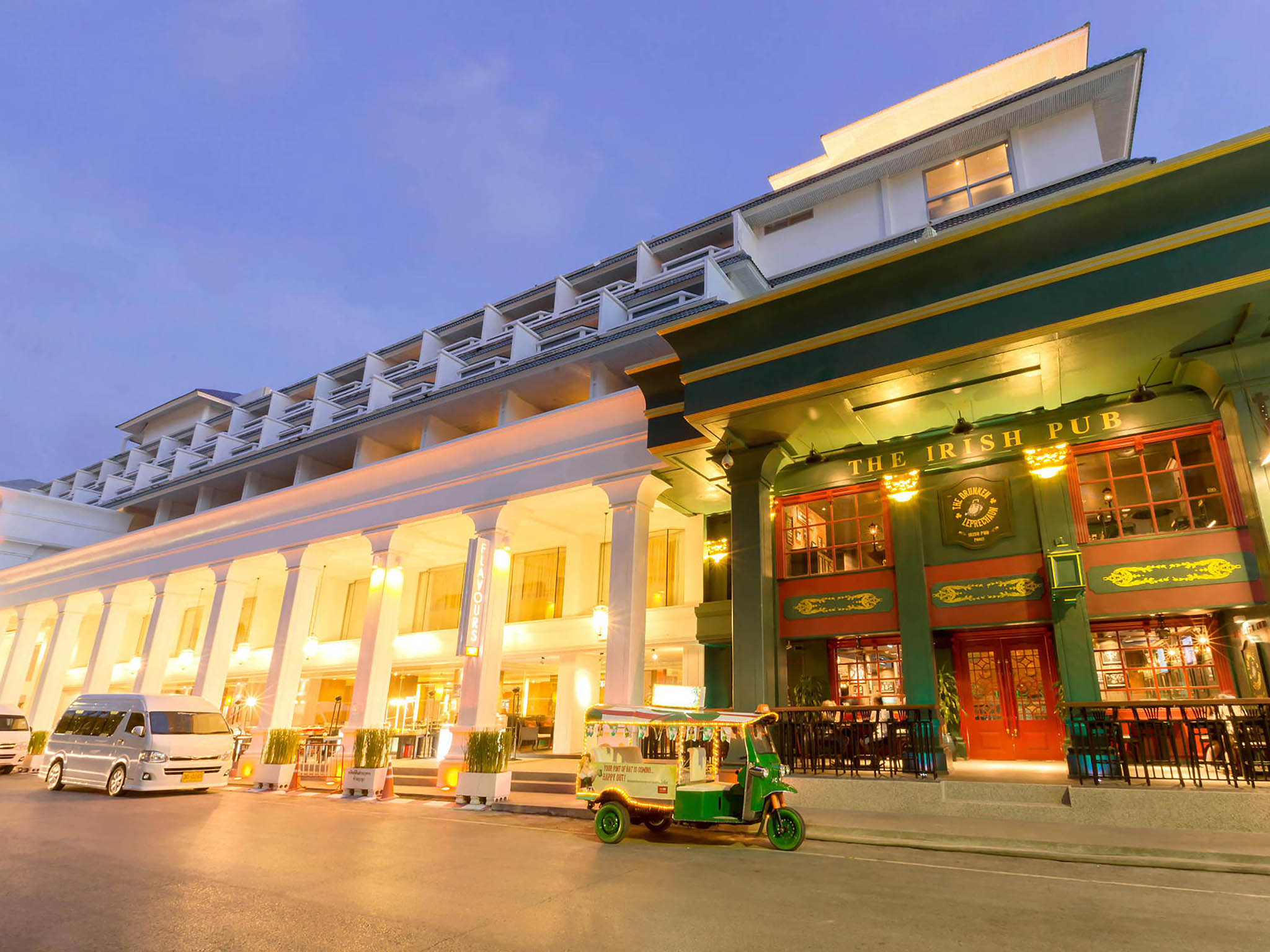 Patong is the first beach in Phuket, which was developed to serve local and international tourists. Three kilometers along the coast is Phuket's tourist center with many choices of accommodation, restaurants, spas, travel-related services, and shopping. On this beach, you can do many things, from water sports to parasailing. In the center of Patong, there is also a famous nightlife on Bang La road. Many offers make ists amazed by the beauty of Patong Beach. So do not be surprised if many tourists decide to stay at hotels around Patong Beach.
There are many hotels around Patong Beach that you can choose as a place to stay, one of them is Swissotel Patong. The hotel is located on 48 Ruam Jai, Patong Beach, Kathu, 83150 Phuket, Thailand. Swissotel Patong is a unique hotel. How come? The hotel carries a thick architecture with a Swiss feel. Besides, this hotel is only about 200 meters from Patong Beach. You can take a walk and enjoy the tropical atmosphere of Thailand if you want to travel to Patong Beach.
Not just ease of access, Swissotel Phuket offers many facilities that can spoil your vacation, such as swimming pool, spa, fitness center, bar, and Kid's zone facilities. This hotel provides 383 rooms with various types of rooms, such as premium rooms, Swiss advantage rooms, family fun junior suites, Swiss signature rooms, one-bedroom suites, one-bedroom family fun suites, and Swiss signature suites. Each room is even equipped with complete furniture and facilities such as television, air conditioning, wifi, and many more.
Plus, if you order a Swiss signature room, you will be treated to contemporary Swiss room decor. You don't need to go far to Switzerland to enjoy the Swiss. It would be best if you came to Swissotel Patong. Besides you can experience Swiss, you can enjoy the Patong beach at the same time.